The flipped classroom
02/09/2019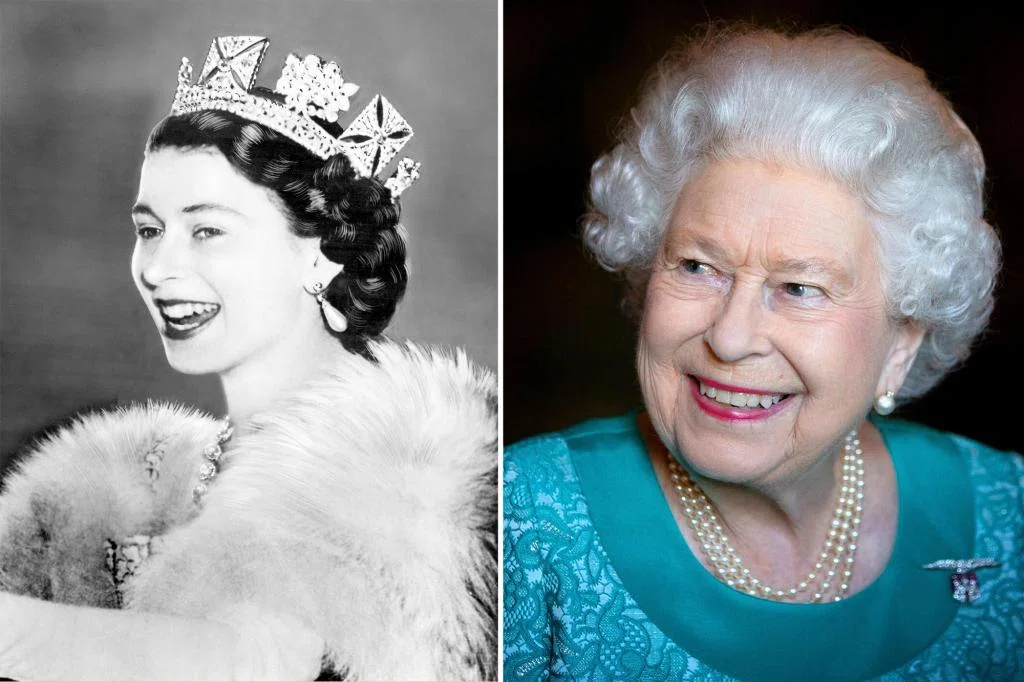 Queen Elizabeth II
09/09/2022
Top tips on how to prepare for the DipTrans
Finding a job in the translation industry may seem like an overwhelming prospect, but with some preparation, you can ace your DipTrans exam and set yourself up for success. Here are some tips to help you prepare for your Diploma in Translation.
Routes to a professional qualification
I f you're thinking about getting into translation, congratulations! What you need to understand is that the translation profession is very competitive. It's not as simple as just being fluent in two or more languages. Therefore, a professional qualification is a MUST.
There are two main routes:
a university degree, or
Now, which one you may go for will depend on three main variables: experience, time and budget.
A university degree in Translation
University degrees may take the form of a Bachelor, Master and, of course, a PhD, and here, the variables of experience, time and budget pay a huge part. If you are a complete novice and don't have any previous qualification, a BA (Bachelor of Arts) in Translation is your first option. It usually focuses on technical translation and provides practical work to develop the professional skills needed in translation. This is a 3-year programme as a full-time student and involves a financial commitment of approx. £9,250 per year. If you enrol on a part-time basis, the course may extend for another year or so, with fees of approx. £2,350 per module. These are fees for UK students; for overseas students, their much dearer: about £15,600 per year, full-time, and £3,900 per module, for part-time students, provided you have a student visa.
If you already have a previous undergraduate qualification, you may want to go for a Master's programme. Some MA (Master of Arts) programmes focus on specific areas such as law, politics, medicine, business, IT and media, and other programmes are even more specialised, such as MA in Legal Translation, or MA in Audiovisual Translation. A Masters is a 1-year course if you are a full-time student, or 2-3 years on a part-time basis; full-time tuition fees are approx. £12,900 for UK students, and £26,600 for international students, again subject to visa application.
PhD programmes are recommended if your goal is to work in research or academia. You need to go through a BA, an MA, and then a 3-year PhD programme, which may extend to 4 years if you don't have enough experience in research. And this is if you enrol as a full-time student! Again, tuition fees vary depending on whether you are full- or part-time, and whether you are a UK or international student.
All this seems like a lifetime studying! But if you don't have the luxury of time and prefer a shortcut, I suggest you go for the Diploma in Translation.
The Association of Translation Companies (ATC), as a translation industry ISO expert, considers that the CIOLQ DipTrans provides strong evidence of both the ISO 17100 requirements for the professional competencies of translators and translator qualifications.
What is the Diploma in Translation?
The Diploma in Translation (DipTrans) is a professional translation qualification offered by CIOL Qualifications (CIOLQ), a UK registered and regulated Awarding Organisation providing professional translator and interpreter qualifications recognised by Ofqual.
The Diploma in Translation is an exam that grants you a post-graduate level qualification equivalent to a Master's degree, i.e. MA or MSc. In short, the DipTrans is the equivalent to the final exam of a Master's course in Translation. It is a world-wide recognised qualification by all professional translation organisations, not just in the UK, but also abroad.
The Diploma in Translation is also a recognised professional qualification under the ISO 17100:2015 in Translation Services. "The Association of Translation Companies (ATC), as a translation industry ISO expert, considers that the CIOLQ DipTrans provides strong evidence of both the ISO 17100 requirements for the professional competencies of translators (requirement 3.1.3) and translator qualifications (requirement 3.1.4)", states ATC CEO Raisa McNab.
The DipTrans exam is often regarded as one of, if not, the most challenging exams in translation. That's why it's so important to put time and effort into preparing for your DipTrans; it's also important that you know what exactly you're getting yourself into before attempting.
Why is the DipTrans so hard to pass?
The DipTrans may be the most difficult translation exam around, but it's not impossible! So, don't lose hope! There are things you can do to prepare for it that will help you tackle it as calmly and successfully as possible. In fact, if you take a couple of steps before your test date, there's no reason why you shouldn't be able to ace it.
… many candidates understimate the seriousness of the exam
So, what makes it so hard? First of all, many people underestimate the seriousness of the exam. Because they can speak two or more languages fluently, they think they are fully equipped as translators. They go into the exam with relatively little or no preparation, and the result is not a good one.
Also, the exam means a lot of pressure on your shoulders. Not only are you preparing for your future as a translator, but also you have to get it right! If you fail, you may have to retake the papers and wait for another six months before being able to sit again.
The good news is that as long as you're prepared, you can make sure your test-taking experience is smooth and stress-free. Here are three key strategies that will help you do just that: capitalise on your skills, manage your time and practise a lot!
How can you prepare for the DipTrans?
Studying for DipTrans exam is not an easy process. It requires hard work and discipline, but with time and perseverance it can be done.
The most important thing you must do before starting your preparation is focusing on your strengths. For Units 2 and 3 you will have to choose one paper from a semi-specialised area: Technology, Business or Literature, for Unit 2, and Science, Social Science or Law, for Unit 3. You may have studies or previous work experience or be naturally inclined to one of these areas. This is your starting point. If you go for an area that you find interesting and you enjoy, there are more chances of getting through them successfully.
Time management is also key. If you don't give yourself enough time to complete each paper and proofread your translation, you will feel like you're rushing on test day. Finally, practice makes perfect! Practising your translation skills will help you build up your skills so that you're ready when the test day comes.
You can prepare for the exam on your own, read a few books on translation and translate some texts. But, how will you know if you are on the right path? You will definitely need some guidance and support!
The second step is setting up your DipTrans prep course. If you decide not to go down that road, there are many resources available online and offline, so don't despair. For example, you can search for a DipTrans prep courses and find several providers of different options. With such a busy life as ours nowadays, I recommend trying online courses: they are more flexible than classroom lessons. They also allow you to complete them at home with no problem. When choosing an online course, it's good to look at its syllabus, contact information and reviews from previous students who have taken classes from that provider before deciding on what course to follow. Some providers may allow you to preview some of the course content before signing up with it full-time.
The best way to pass your Diploma in Translation exam is through solid preparation. And if you decide to sign up for a course to prepare for your DipTrans, Mastery of Translation (MOT) is here for you. This online preparatory course will get you on track with the theory and practice that you need in order to step foot into that exam room, either physical or virtual. The course will cover all of the concepts you need to know, and it can be tailored specifically to your level of ability. This online preparatory course is designed with you in mind.
MOT also stands for Motivation, Organisation and Time. You can take the course at your own pace, and on your own schedule. Our fortnightly live sessions give structure to the programme, help you stay on track and provide an opportunity to answer any questions that may arise from the content. The course lasts 10 months and is designed to guide you all the way to the week before the exam.
The best way to guarantee your future success is with proper preparation. MOT wants you to be prepared, and we're here to help you get there. All it takes is your decision and commitment to do it, sign up and follow our programme for 10 months until you take that DipTrans exam – and fly into your future!
Oh! One last important detail: the course fees are just a fraction of the total fees of a BA, for both UK students and overseas students alike!
Contact us today and take your first step on that path towards your new career. We're waiting for you!
What do our students say?
MLH has met my expectations in that I felt supervised and held for the entire duration of the programme, during the earlier theory part as well as during the latter practice part. I liked that the course provided for 9 months of preparation and that it was well paced. I have liked the personal connection to the programme tutor Carina as well as within the study group of other students. The small group allowed for both personal connection and thorough discussion of the course material. I have also particularly enjoyed working with my specific language tutor Katrin, she was an excellent choice. She brought the programme alive for me with her deep expertise and skills, bottomless encouragement, hands on approach and going the extra mile to give me detailed feedback, suggestions and even checking and commenting on my final versions. She was always prompt and made time for me.

MLH definitely met my expectations. The course was very well organised from theoretical part which explained the theories and rules of translation to the practical one, which applied all the theories. There was also a tutor for each target language. Through its Zoom meetings, the course created trust and strong bonds between the tutor and us, making it possible to clarify details and share translation experiences. Before the course I had a vague idea about the possibilities provided by this Diploma and the actual work as a translator. MHL helped me by opening access to a rich world of information and materials about translation techniques, about approaching different texts based on my own expertise, motivating me to learn and discover more. Through its course structure, MLH brought together a group of people so diverse from all points of view: nationality, language, culture, passions. I personally enjoyed to the maximum our Zoom meetings which created every single time inter/multi-cultural exchanges and unexpected learning situations.

I was looking for translation tuition and mentorship in order to prepare for the CIOL Diploma in Translation. With no professional background in translation and having not taken any type of translation classes or tuition in the past, I was hesitant about having the right skills to prepare for this exam and ability to follow the course. MLH has met my expectations by guiding me on what is expected from candidates to the Diploma in Translation and also on how to prepare for this exam. It was very helpful to learn the theories surrounding translation in order to have some context given that I had no previous experience in the field except a good command of both languages. It was also encouraging to work with a group of students of different experience and skill in translation and still feel encouraged to participate and to bring in my ideas when discussing the challenges of translation. I really liked the group of students and having them sharing different life and professional experiences with language. Also, once the student starts one-to-one sessions with their personal tutor, they arrange the tuition sessions, which makes it a very flexible learning experience. I like the personal approach of the school.  I would recommend this course to a friend, especially if they do not have formal translation experience because FOT adapts to the student's level of expertise and individual needs while aiming for the DipTrans standards.

Having worked as a freelance translator for some years, I decided to invest in advancing my career and planned to sit the Diploma in Translation. I was looking for tuition and guidance to help me prepare for this exam. I had tried self-study but was overwhelmed with the amount of material and textbooks available and I wasn't sure what I should focus on. I also lacked motivation and couldn't seem to progress. Foundations of Translation provided a structure to help me organise my time better. The material was comprehensive but divided into easily digestible units and, knowing that there was a feedback session after every unit, it gave me the motivation and accountability I needed to progress. I was extremely happy with my experience with MLH. I liked the particular focus on the exam, including a lesson on how to prepare a paper glossary (essential as no digital resources are allowed). I particularly enjoyed the open, encouraging atmosphere. From the very first practice session, we were encouraged to complete a translation under exam conditions which really helped me to develop the skills needed to perform well under pressure. The course also provided a good balance between theory and practice. The content covered enough theory to help me understand why I might want to translate something a certain way and be able to explain my choices. We also received detailed feedback on every practice paper, a total of 12, which is more than any other course is offering. I would recommend this course to anyone looking for high-quality, thorough tuition in translation theory and techniques.

I had no experience of translation before starting the course and was very worried and nervous about my prospects of passing the DipTrans exam. However, because of all the support, positive feedback and encouragement I have received from Carina, I now feel more confident about it. Carina is very meticulous, methodical and organised and has worked extremely hard to provide us with clear, concise and informative materials. We have also had a lot of really good guidance on further reading, building comprehensive glossaries and even buying the best dictionaries for the exam. The way the course is designed and delivered is excellent and I would have no hesitation in recommending Carina as one of the best-placed people to deliver a course like this.

This is an interesting and enjoyable course, not only targeted at preparing for the Diploma in Translation, but also useful to learn more about what translation is all about, even if you are not taking the exam. Carina is a knowledgeable and demanding teacher who helps you reach your potential. Her personalised and accessible approach is excellent.