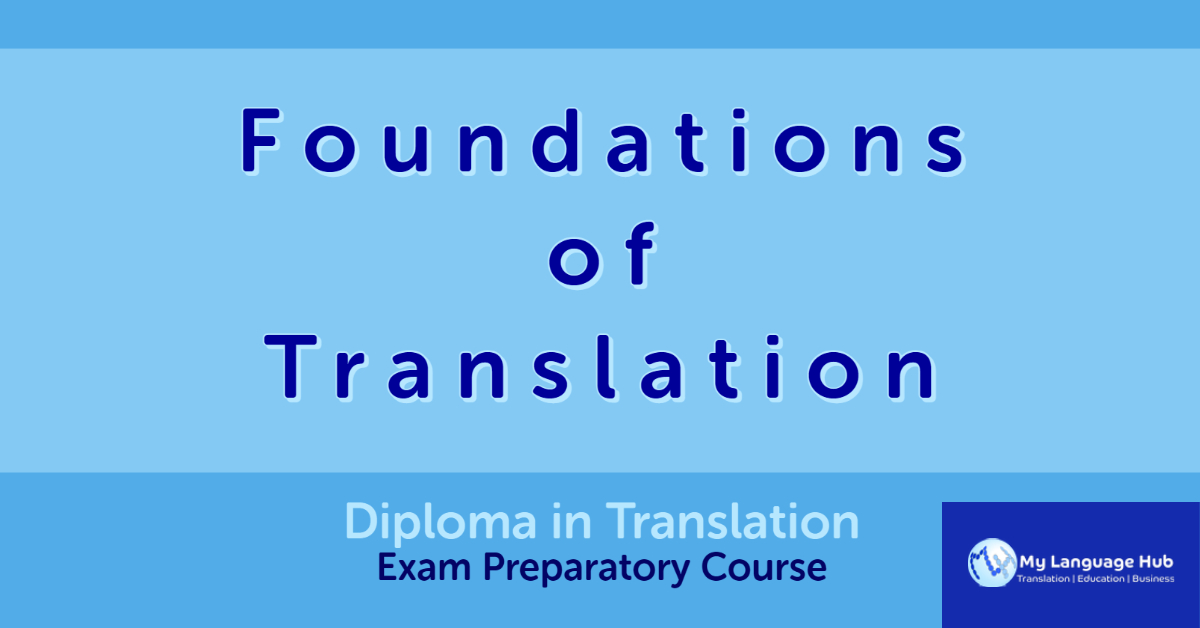 Foundations of Translation©
CIOL Diploma in Translation (DipTrans) online preparatory course
Course Overview
Foundations of Translation (FOT)© is an online course designed to prepare candidates for the CIOL DipTrans. It is aimed at:
language graduates that want to become translators
language professionals (teachers, interpreters) that wish to switch to translation or combine both professions for an extra income stream.
The course is delivered at Master level, and students are expected to have a high command of their foreign language, between C1-C2 level (CEFR), as well as an excellent command of their native language.
The course is delivered over 10 months. This will allow for ample time for consultations and exam revision to guarantee a successful exam result.
The course consists of 6 core modules, detailed in the table below. Students should expect a significant update for the 2022 version of the course.
Module 0: Introduction
Welcome to the course
Suggested Reading
Module 1: Translation Theory
What translation is
Why translation theory is about
Language functions, text-categories, and text-types
Speech act theory
Implicatures and presuppositions
Module 2: Translation Methods and Techniques
Translation methods: word-for-word, literal, faithful, adaptation, etc.
Translation techniques: borrowing, calque, naturalisation, etc.
Module 3: Translation Problems and Strategic Solutions
Levels of translation
Translation of lexis
Improvement of a text
How to build a glossary/ terminological database
Module 4: The DipTrans
Exam overview
The exam marking crieria
Module 5: Translation Practice
Translation of a General Text (U1)
Technical Translation (U2)
Business Translation (U2)
Literary Translation (U2)
Scientific Translation (U3)
Translation in the Social Sciences (U3)
Legal Translation (U3)
Foundations of Translation© is taught in English. It prepares candidates for the DipTrans in many language combinations with English as the source or the target language.
As a professional course, NO foreign language is taught. The student is expected to have acquired the language at Mastery Level, that is, at C1-C2 level from the Common European Framework of Reference (CEFR).
So far, Foundations of Translation© has been taught in the following languages. If your language pair is not listed here, contact us to discuss your requirements.
---
Frequently Asked Questions
The following are some of the frequently asked questions from previous candidates. If you cannot find your question here, please contact us!
The CIOL Diploma in Translation (DipTrans) is a professional translation qualification. It is recognised and accepted in the UK as well as abroad by all professional translation organisations. The Diploma in Translation is a post-graduate level qualification (Level 7), equivalent to a Master's level.
A Level 7 qualification in the UK is equivalent to master's level, i.e. MA or MSc. The DipTrans is the equivalent to the final exam of a Master's course in Translation.
3
What are the benefits of doing the DipTrans?
The DipTrans provides a multitude of benefits: it is Ofqual-regulated, it is an internationally recognised qualification, it improves career prospects.
Oqual stands for "Office of Qualifications and Examinations Regulation". This organisation regulates qualifications, examinations and assessments in England.
5
Can I work as a translator without having the DipTrans?
You may be able to translate some documents provided you have fluent written language skills in English and fluent reading comprehension of at least one other language. However, the translation profession is highly competitive. The DipTrans is considered the gold standard for anyone wishing to pursue a successful career as a translator, either as a freelancer or as an employee for an international organisation.
The exam consists of 3 units. For Unit 1 you will have to translate a General Text. Unit 2 consists of ONE written translation of a Semi-specialised text: Technology, Business or Literature. For Unit 3, you will have to produce ONE written translation of a Semi-specialised text in a Science, Social Science or Law.
7
How flexible is the course in terms of timings?
The idea is that you can follow the course online and in your own time. We also provide LIVE sessions every two weeks to discuss progress and answer questions on the content.
8
Will I be allocated a tutor in my language pairs?
The theoretical content of the course is about applying the correct methods and techniques to solve specific translation problems, without focusing on any language pair. As soon as you enrol in the course you will choose a definite language pair, and a tutor in your chosen language pair will be assigned to assess your translated work.
9
How will the course be delivered?
The entire course is available on our MLH Academy online platform. All live sessions are delivered via Zoom.
10
How is the course assessed?
There are series of activities per topic module. All translation practice in Module 5 is assessed in line with the DipTrans Assessment Criteria. You will have individual face-to-face feedback with your allocated tutor.
11
How can I pay for the course?
The financials of the course will be announced when the course is launched early in 2021. Join the VIP list so that we can keep you up to date.
12
What is included in the course?
The total price of the course includes: a virtual face-to-face interview before enrolling on the course, regular contact time with the tutor (virtual face-to-face), downloadable written handout covering the main theoretical aspects of the course, pre-recorded video lessons, Certificate of course completion from My Language Hub - CIOL course provider, access to the entire online course FOR LIFE!!!
Carina Balbo
Course director and tutor
English-Spanish and Spanish-English
---
Chartered Linguist Carina Balbo is a professional translator and a foreign language trainer with 25 years' experience in industry. She is also a professional Assessment specialist working for the major national and international Exam Boards. An author, speaker, mentor and coach, Carina is also a Council Member of the Chartered Institute of Linguists (CIOL) and of the Association of Translation Companies (ATC), two of the leading translation organisations in the UK.
Katrin Frahm
Course tutor
English>German
---
Chartered Linguist Katrin Frahm is an English to German translator specialising in technical, legal, veterinary documentation and diplomatic interpreting in the fields of education and government. Katrin is a Masterclass Tutor and SDL Trados trainer in the MSc Translation Studies programme at the University of Glasgow. She is also a fully qualified Member of the Chartered Institute of Linguists (CIOL) and the Institute of Translation and Interpreting (ITI).
Mihaela Patrascu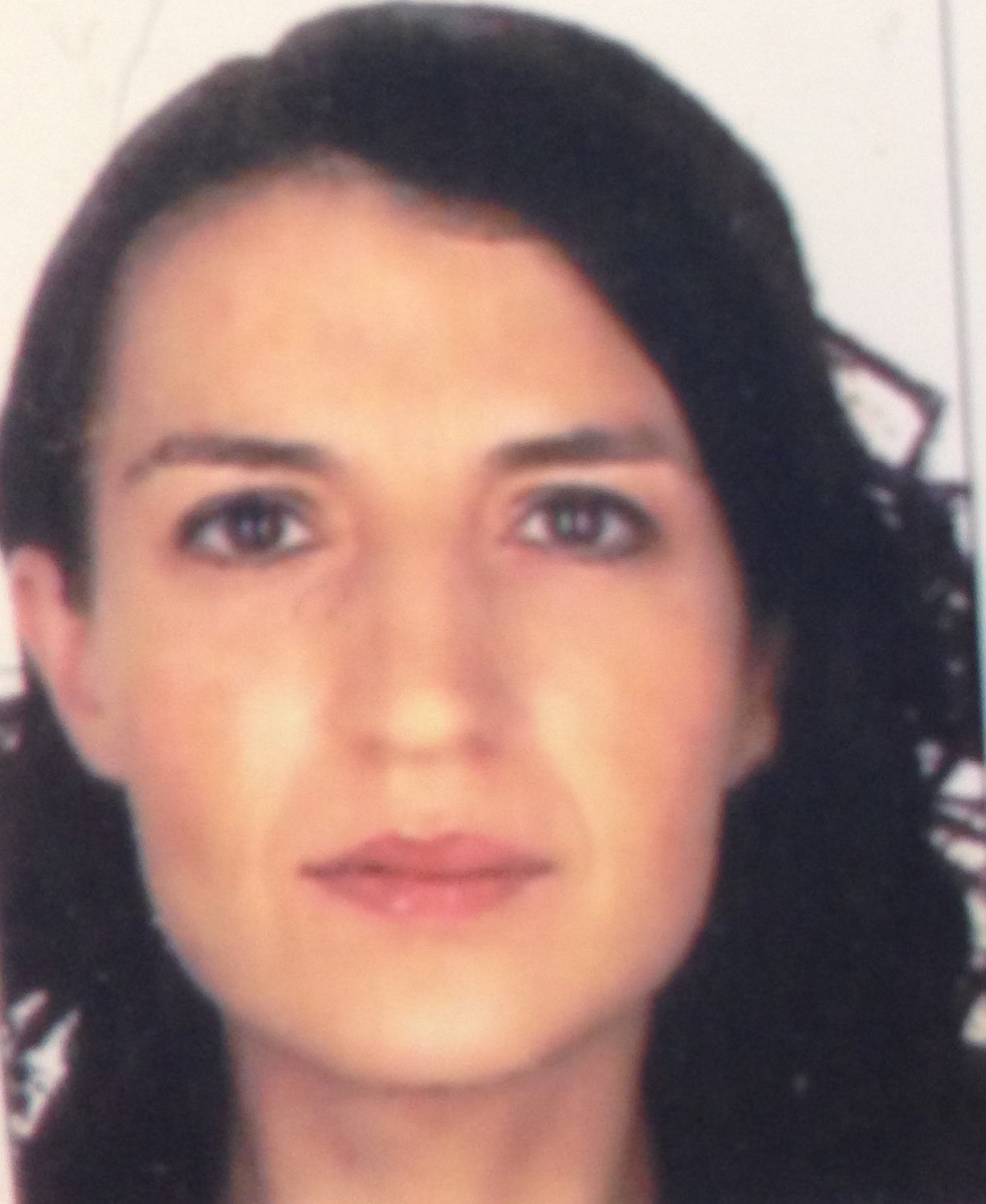 Course tutor
English>Romanian
---
Mihaela Patrascu is an experienced Legal Translator and Interpreter within the public sector, both in the UK and in Romania. A current Law student, Mihaela is a Member of the Chartered Institute of Linguists (CIOL), Institute of Translation and Interpreting (ITI) and the Association of Police and Court Interpreters (APCI). She is also registered with the National Register of Public Service Interpreters (NRPSI) and the Ministry of Justice of Romania and the UK.
Chris Humphries
Course tutor
French-German-Danish-Norwegian-Swedish>English
---
Christopher Humphries is a translator and language teacher with 30 years of experience as a professional linguist. He has worked in the UK and abroad as a translator, editor, copywriter, tutor and examiner, and has published material on a variety of language-related subject matter. He is also a member of the Chartered Institute of Linguists.
Start date: w/c 05 September 2022
---
Enrolment details on MLH Academy
for exam series: July 2023