International Mother Language Day
24/02/2023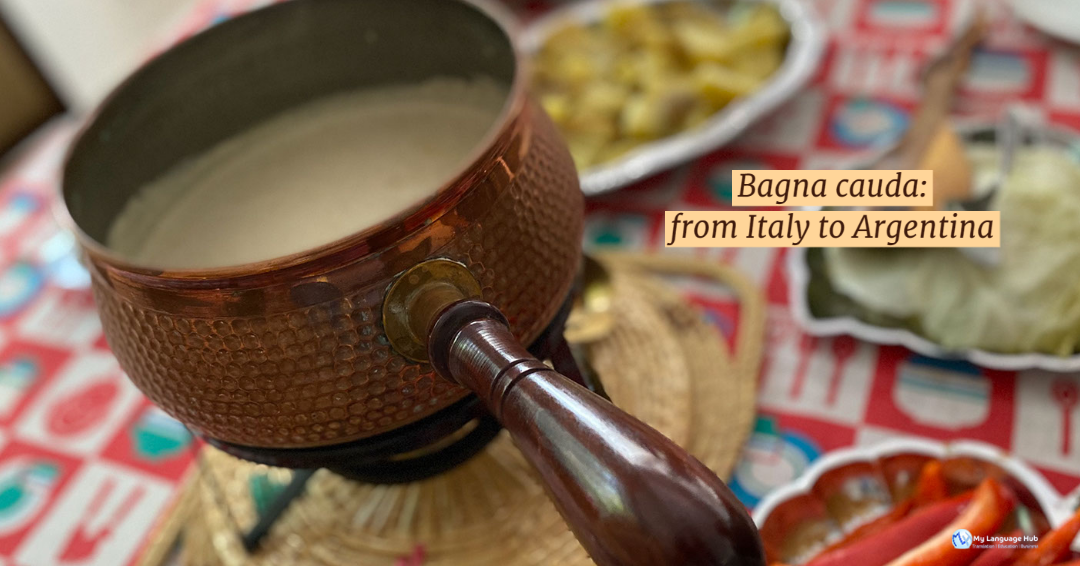 Bagna Cauda: Italian tradition in Argentina
08/04/2023
Semana Santa, or Holy Week, is a significant religious celebration in Latin America, and it is celebrated in many countries, including Mexico, Colombia, Peru, Chile, and Argentina. In these countries, Semana Santa is a time of deep religious reflection and is considered the most important week of the year for Catholics. It is a time when people take a break from their daily routines and focus on their faith. Many people attend church services, participate in processions, and perform acts of charity and kindness.
One of the most popular traditions during Semana Santa is the procession. These processions are often led by a statue of Jesus or the Virgin Mary, which is carried through the streets by members of the local community. The celebrations begin on Domingo de Ramos, Palm Sunday, with the blessing of palm branches (ramos de olivo), which are then carried in a procession, and ends on Easter Sunday (Domingo de Pascua, or Domingo de Resurrección).
Jueves y Viernes Santo (Maundy Thursday and Friday) are considered the most important days, with many people attending masses and processions to commemorate the death of Jesus Christ. On Maundy Thursday (Jueves Santo), many participate in the "washing of the feet" (lavatorio de pies), a symbolic reenactment of Jesus' act of washing the feet of his disciples. On Good Friday (Viernes Santo), there are several reenactments of the Passion of Christ, and people often participate in a Via Crucis, or Stations of the Cross. The procession is usually accompanied by a band or choir, and people often light candles or carry flowers as a sign of devotion. These processions can be found in almost every city and town in Latin America and are a beautiful sight to see.
The reenactment of the Passion of Christ is often done in the form of a play or a live performance, and it depicts the events leading up to the crucifixion of Jesus. These performances are often very emotional and moving, and they help people to connect with the story of the Passion on a deeper level.
In Colombia, the highlight of the week is on Thursday and Friday when people attend the Santo Encuentro, or Holy Encounter, where a statue of the Virgin Mary is brought to meet a statue of Jesus Christ.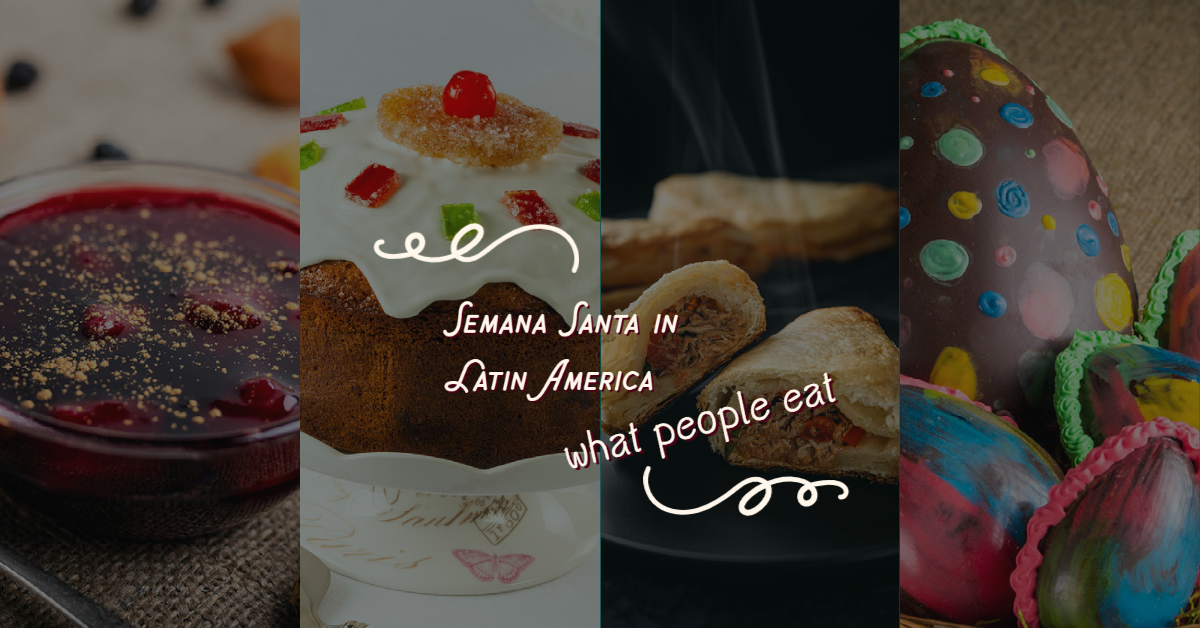 Food is also an important part of Semana Santa in Latin America. Many people observe a strict Lenten diet during this time (Cuaresma), which means that they abstain from meat and other rich foods. Instead, they eat simple meals that are made with fish or vegetables. Good Friday (Viernes Santo) is a day of fasting and abstinence. Most people hacen vigilia, i.e. they do not eat any meat from with warm-blooded animals and tend to eat fish instead. Those who are not vegetarian or vegan, of course!
In some countries, there are special dishes that are only served during Semana Santa, such as the sweet bread known as pan de pascua in Chile or the mazamorra morada, a purple corn pudding that is popular in Peru.  
A typical dish eaten on Viernes Santo in Argentina is empanadas de vigilia. Unlike traditional meat empanadas (pasties), these are made using puff pastry, instead of short crust pastry, with caramelised sugar on top, resulting in a unique and distinct taste. The filling may vary from spinach, egg, and tuna, which are to die for!!! 😋
In Argentina, as in many other countries, it is customary to give and receive chocolate eggs on Easter Sunday. This tradition dates back to the 19th century and is said to have originated in France. The chocolate eggs symbolise new life and rebirth and are often decorated with colorful wrappers and designs. Argentinians celebrate Easter by gathering with family and friends to share a meal and exchange gifts, with chocolate eggs being a favorite among children and adults alike. Many bakeries and chocolatiers in Argentina create special chocolate eggs in a variety of sizes and flavors, making them a popular gift during the Easter season.
Semana Santa is a time of great importance in Latin America, and it is celebrated with great devotion and enthusiasm. Whether you attend a procession, participate in a reenactment, or simply enjoy the local cuisine, there are many ways to experience the beauty and tradition of this special week.
If you are planning to visit Latin America during Semana Santa, be sure to take part in the celebrations and see firsthand the unique customs and traditions that make this week so special. 
Do not miss out on the unforgettable experience of Semana Santa in Latin America. Contact us now to start planning your trip and make the most of this incredible celebration!